Top 5 Metaverse Crypto Coins to EXPLODE in 2022
Introduction
Metaverse domains are being listed for tens of thousands of dollars. even before this, there was a metaverse domain that sold for $175,000. Metaverse stocks and cryptos three to five X'ed overnight after this announcement and metaverse properties and yachts are being sold for hundreds of thousands, if not millions of dollars. whether you agree with any of this or not, I think the metaverse is an area in investing that we need to take a closer look at.
How to make money from Metaverse
My Criteria
when researching metaverse cryptos, where do you begin? Because there are so many projects out there. And I went ahead, and I started my journey on Coin Market Cap. I went to the metaverse tab and I went ahead and I sorted from largest to smallest market cap. I decided to go for anything less than a 300 million market cap. And I tried to find projects that had more than a 50% circulating supply of their currency. only the last two out of the five actually meet those criteria. The reason why I tried to find something that had more than a 50% circulating supply, is that way it mitigates the risk of the investing team dumping all the coins on the investors.
5- Dalarnia
Dalarnia, ticker symbol DAR, and it has an 800 million circulating supply. And about 15% of that has been released. And this project launched in 2021 and has a current market cap of around $275 million. It's an action adventure-type game that combines the dungeon game genre with mining. Two tiers of participants of the game, miners, and landowners. Miners are players who either mine the dungeon and the land they own or in rented land.
Renting is done using the games token, Dar. which is used for all purchases in-game, as well as the games Dow token. Miners will be able to mine minerals or different tiers from different levels of dungeons and different types of dungeons. The game is still in its net alpha test space, and it plans to be released sometime in Q1 of 2022. Now, why do I like this game? I think it has a great passive income potential because you can not only rent your land, you can mine on your land to earn Dar tokens.
Not only can you mine Dar, but you can stake the Dar that you mine on different planets adding even another layer to passive income. The reason why I like this, even more, is by staking your Dar, it's going to lock it up, which will decrease the supply and hopefully increase the demand. I like all of the passive income layers in this game because the utility I think is really going to make people stick around. The last thing about this project is it will have land sales sometime between now and the end of the year so be sure to keep your eyes out for that as well.
4- Netvrk
Netvrk, ticker symbol NTVRK, and it has a market cap of 121 million. So it's a smaller market cap and a circulating supply of a hundred million. 31% of its tokens have been released. And this project did launch this year. This game gives you the ability to create in-game assets to be minted as NFTs and already has multiple partnerships with Blockchains such as Void, Sidus Heroes, and so many more. The token itself will be used for all in-game purchases, buildings, land, and the land parcels themselves are actually being currently sold now.
3- Wilder Worlds
Wilder Worlds, ticker symbol WILD. This is actually a project that I ran across when I was doing research for my investment into a land parcel. Wild has a market cap of a little over $300 million. So just outside of the parameters, I was looking to invest in and it has a 15% of its circulating supply already released of that 500 million tokens that it initially has.
Wilder World is an artist's Dow and a liquid NFT marketplace with built-in platforms like the Artist's Guild, which is a network community for artists, and it helps them collaborate on ideas and projects. It also has a component called the Mint Factory, which connects digital 3D artists to design, mint, and drop NFTs. I think there's so much potential with 3D art and NFTs. Why this project fascinates me is because it's essentially a Miami-sized world from the Ready Player One franchise, built on Real Engine Five that has made a metaverse with usable, tradable NFTs. Now the last two are very small market cap plays. Both are under a 20 million market cap.
2- Deep Space
Deep Space token, ticker symbol DXO, and has a 15 million market cap and was a project that launched this year. you can buy this project on Uniswap, and it does have a 1 trillion tokens circulating supply, but 68% of these have already been released. it's a project that claims to be the first play to earn Blockchain Universe where you can conquer new lands in unknown universes. it looks like they're near the tail end of the first of their three-part roadmap. The second part of the roadmap is when they have NFT launches. And the third part is where they'll have land sales, as well as VR capability. I couldn't find exact dates for this project, but it really looks intriguing. And I am going to be keeping an eye on Discord and Twitter.
1- Equilibrium Games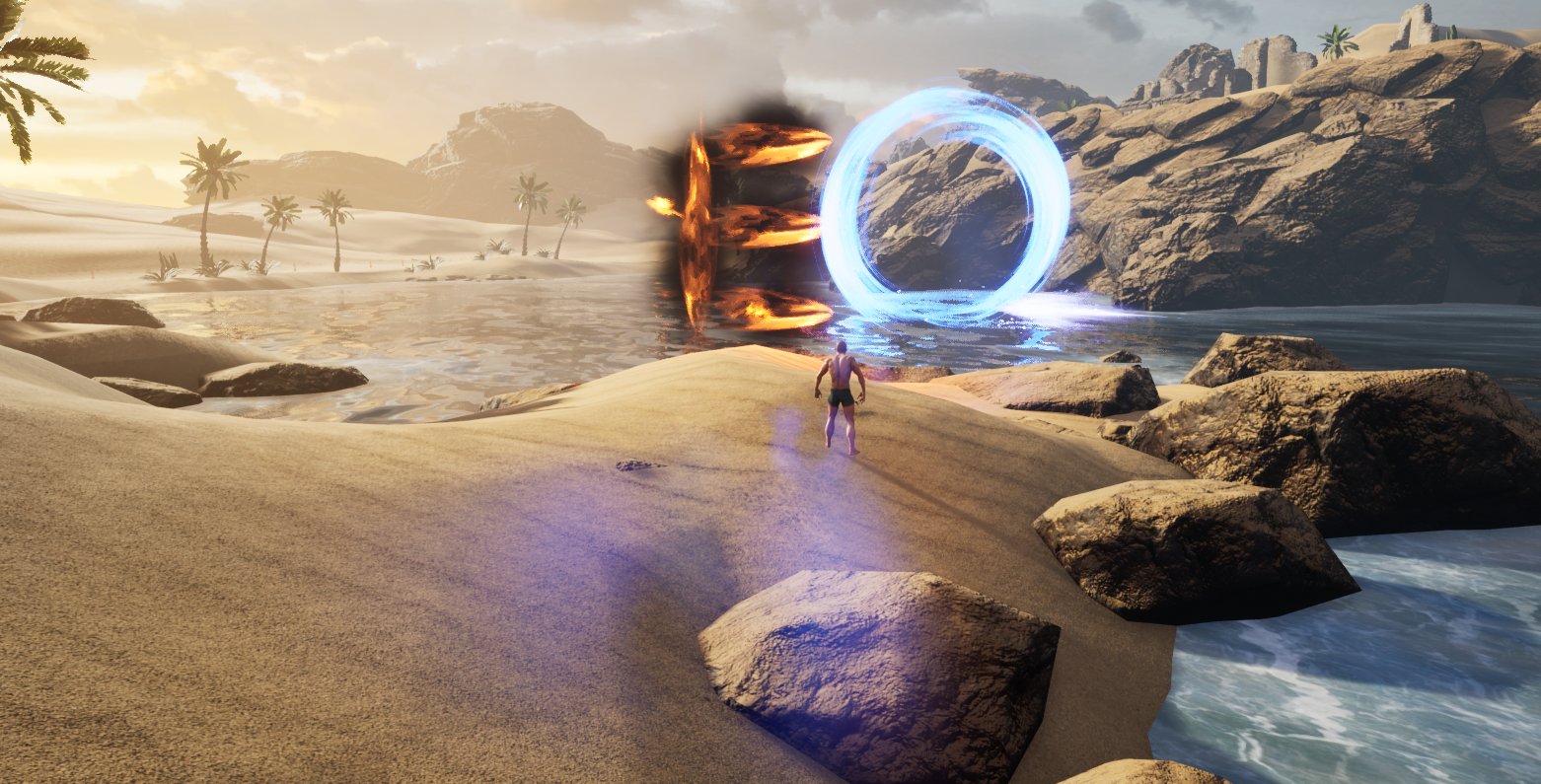 Favorite project on the list is Equilibrium Games, ticker symbol EQ, and it launched in October of this year, it has a market cap of just under 20 million. Now, this project only has a hundred million tokens and 50% of these have already been released. So, I expect the value of this token to really increase as its utility of it goes up. It has a mobile feature that's gonna be launched sometime in Q1 of 2022.
it's going to be an MMORPG similar to World of Warcraft or League of Legends and that'll be launched at the end of 2022. Now they'll also have land for sale and that land will have passive income features. One of those features is where owners of the land will get taxes from people that kill monsters on those lands. Now, I also interviewed the founder of EQ and I'll be putting that inside my Discord, as well as the Facebook group.